If you need items to organize and keep things tidy, try DonorsChoose. That's how I got my writing center:
I keep it loaded with writing paper, construction paper, markers, staplers, staple removers, hole punchers, string, and beautiful covers. When students are ready to publish their workshop work, they gather their materials and get to work!
O.K., I'm staying on the same topic of DonorsChoose. Before you write your grant, scroll down to the "Partner Funding Opportunities" and find your state. Find funding partners that you qualify for. Tweak your grant to match their parameters. You may get lucky and half paid off by a great company or even luckier and get an almost home grant. That means they pay it all except the last $100.
Another thing, scour the internet for match codes. That way, if you donate (totally tax deductible) or your friends and family, it will be doubled with the match code.
I love TeachersPayTeachers. Look for the free items. There are so many things you can find for your classroom. I found this great article on 9/11 that I used today with my kids. It was totally free and the kids enjoyed hearing about 9/11 and how America was changed because of it. The focus was on that rather than the attacks themselves.
Hope the tips were useful!!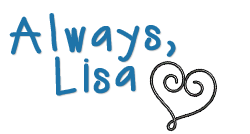 Fourth Grade Teacher in California!