Books I Love to Read Aloud in Fourth Grade
I know everyone is busy planning for the school year and people are thinking about what books to read aloud for the school year. Here is a list of books I love to read with my students:
The One and Only Ivan Themes: friendship, courage, love, humanity, ethics Close Reading Guide
Wonder Themes: friendship, bullying, acceptance, family, school, kindness Close Reading Guide
Tiger Rising

Themes: loss, new experiences, friendship, bullying, standing up for yourself/others

Esperanza Rising

Themes: poverty, elitism, power, latino/a, migrant, farm workers, workers rights

Number the Stars

Themes: Nazis, holocaust, friendship

Frindle

Themes: humor, etymology

Flora and Ulysses Themes: divorce, superpowers, trust Close Reading Guide
Stone Fox

Themes: poverty, resilience, perseverance

Inside Out and Back Again Themes: war, relocation, bullying Close Reading Guide
The Lemonade War

Themes: humor, friendship, marketing

Alice in Wonderland Themes: satire, nonsensical language Close Reading Guide
A Diamond in the Desert Themes: war, Pearl Harbor, internment camps, Japanese-Americans Close Reading Guide
Tequila Worm

Themes: Latino/a, families, decisions, growing up

Baseball in April and Other Stories

Themes: Latino/a, growing up

One Crazy Summer

Themes: prejudice, racism, civil rights, African-Americans

Bud, Not Buddy

Themes: foster homes, Depression, Runaways,

African-Americans

The Cay Themes: war, racism, solitude, friendship Close Reading Guide
Rain, Reign

Themes: Asperger's syndrome, pets, friendship, doing what's right

Fish in a Tree Themes: Dyslexia, friendship, family, perseverance, growth mindset Close Reading Guide
The Fourteenth Goldfish Themes: science, divorce, friendship, aging, growth mindset Close Reading Guide
This list of themes barely scratches the surface. They're all great books that lead to deep discussions. I made close reading guides for some of them, they're on my TPT store!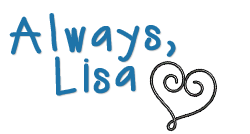 Fourth Grade Teacher in California!
TPT: http://www.teacherspayteachers.com/Store/Lisateachr
Google Plus: https://plus.google.com/+LisaRoblesLisaTeachR/posts
Facebook: https://www.facebook.com/LisaTeachR
Bloglovin: http://www.bloglovin.com/blog/12597175
Twitter: @Lisa_teacher
Pinterest: www.pinterest.com/lisarteacher