Standards for Mathematical Practice (aka SMP's)
Common Core mathematics is about creating problem solvers. Consider the Standards for Mathematical Practice the basis. I made this chart for the Standards for Mathematical Practice (aka SMP's). It's free on Teachers Pay Teachers. I wanted something easy to understand for the students. Besides, I saw a lot of charts that were wrong about SMP 7 and 8.
SMP 7 is about looking for patterns and structures that can help a student solve a problem. Maybe it's fact families or inverse relationships. or maybe it's breaking apart.
SMP 8 is more about making generalizations. It's about whether students can see how a strategy can be applied to other situations. I think people see repeated reasoning and assume it's about patterns. It's more about seeing the big picture.
The SMP's you should see in every lesson are SMP #1: Make sense of problems and persevere in solving them and SMP #6: Attend to precision. Perseverance is such an important skill for students to foster, especially in math where they tend to give up. Precision is about doing correct work and checking that the answers are reasonable. Consider them the framework or basis for math.
I really liked this blog by Scholastic. It explains each one in an easy manner to understand.
Thanks for stopping by!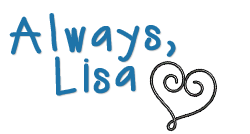 TPT: http://www.teacherspayteachers.com/Store/Lisateachr
Pinterest: http://www.pinterest.com/lisarteacher/
Facebook: https://www.facebook.com/LisaTeachR
Blog: http://lisateachr.blogspot.com/
Twitter: @Lisa_teacher