I know lots of people probably know about this already but I'm sharing it anyway. I'm in love with Sharpie paint pens. I hated the way the students' name tags would get so ratty by the middle of the year. Now, I use the paint pens to write their names in the corner of their desks. You just erase by painting over them with dry erase markers and then erase. I just love the way they look!
Our school has laptop and ipad carts as well as a computer lab. I give my students numbers. No matter which cart or computer they are using, it has to be the same number. That way there's no fighting over which one they get and if anything goes wrong, we know where to look. Simple but effective.
Anything you want students to do well, you need to model first. How to use comprehension strategies, applying mathematical practices, annotating, metacognition, etc.. If you want your students to understand what you want, you need to model first. And be patient,
don't expect everyone to get it on the first try. Model, model, model.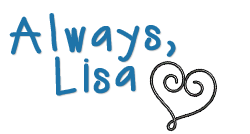 Fourth Grade Teacher in California!