Red Ribbon Week
It's time for Red Ribbon week. Our theme: We scare off drugs! Here is my door (some of the kids are still working on their monsters).
Here is my door and my partners door. His and hers...
Our school has different activities planned for every day:
* Monday the 27: "Shade Out Drug Day" (wear sunglasses)
*Tuesday the 28: "Red Day" (Wear something red)
*Wednesday the 29: "Put a Cap on Drugs" (wear a cap)
*Thursday the 30: "Turn Your Back on Drugs" (wear your shirt backwards)
*Friday the 31: Have your students make a poster about "Being Drug Free" and pick the best two.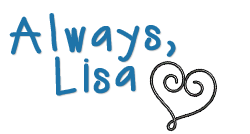 TPT: http://www.teacherspayteachers.com/Store/Lisateachr
Facebook: https://www.facebook.com/LisaTeachR
Bloglovin': http://www.bloglovin.com/blog/12597175
KidBlog: http://kidblog.org/MsRoblesClass-3/
Twitter: @Lisa_teacher