Innovation Lab
Hey! So our school is making an innovation lab!! An innovation lab is a place where students focus on STEAM and explore, create and design! Here is what we're thinking...
SMART board
I was given a SMART board SB 685. I know, huh? Yes, I said given. We hope to mount it this summer and learn to use it.
Green Screen
So here we plan on having an area that has a green screen permanantly up. Then students can use iPads and apps such as Tellagami, VeeScope or Green Screen by Do Ink to put together videos to transport them around the world.
Robotics
We are eternally grateful to Eaton for awarding us a grant to purchase robots for our students. With these robots, students are able to code. We have Dash, Dot, Spheros, Ozobots, Code-a-pillars and Ozmos.
Maker Space
A maker space is an area with materials and tools for design and creative thinking.
Claymation/Stop Motion Animation area
This area will have an ipad and a television for students to create video. They will either create with clay or using stop animation.
We are just starting. Do you have any other ideas on how this space can be used? I'm so excited!! It'll be great!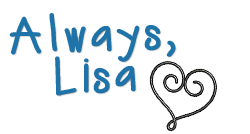 Strengthening instruction by sharing best practices for innovative classrooms!