Los Angeles Times Festival of Books
Aaron Hartzler, Monica Hesse, Laura Amy Schlitz and Ruta Sepetys
I love going to the Festival of Books every year because it introduces me to new authors. Last year, it was Eugene Yelchin and Naomi Shihab Nye.
This year, its The Girl in the Blue Coat by Monica Hesse, The Hired Girl by Laura Amy Schlitz and Salt on the Sea by Ruta Sepetys. The book stall only had one: Salt on the Sea, which Ruta signed. It's about the Wilhelm Gustloff, a maritime disaster greater than the Titanic. Thousands of lives were lost. The story is told from four different perspectives. I just started reading it but it's amazing so far!
Jonathan Auxier, DJ McHale, Liesl Shurtliff, Raymond Arroyo and Cecil Castellucci
I also went to another session. I bought a book by each of them and asked them dedicate them to my students.
The Night Gardener by Jonathan Auxier looks deliciously creepy.
Can't wait to delve into it!
I'm also really excited about Liesl Shurtliff's books. Her first book was Rump. Later she wrote Jack and now Red. I will confess...I bought all three of her books!
I can't wait to read all the new books I spent a small fortune on.
I love the Los Angeles Times Festival of Books.
It's so illuminating to hear authors speak about their process.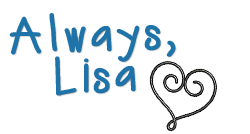 TPT ***Google Plus ***Facebook
Bloglovin ***Twitter ***Pinterest
YouTube Channel