Author Visit!
We had the great honor of having the author, Jennifer Nielsen, come visit our school and talk to our fourth and fifth grade students.
She has a New York Times best-seller, The False Prince. She gave us a quick synopsis. Sounds fabulous. Glad I bought it.
She also told us about
Mark of the Thief
and
Scourge
. Quite a few of my kids said they were especially interested in
Scourge
! I need to expand my class library...quick!
She is such an inspirational speaker. She had a Powerpoint presentation.
My kids were enthralled!
She came because the
Scholastic
rep saw how excited my kids were about the book
A Night Divided
. She organized it all. Thank you!! Thank you!! We can't thank Scholastic enough!
Here is a map showing how Germany was divided after WW2. Some images from the wall. Images of Gerta and Fritz from A Night Divided.
Here I am with Jennifer Nielsen! I'm such a book/author groupie! It was awesome!!!!
She signed books for all of us. Teachers, kids, everyone! A lot of us had purchased books so that we could get a personalized copy!
What a great opportunity for my kids. To hear a real author in person and hear about her writing process. They learned more about the background of A Night Divided and how she came to write this particular book. If you get a chance at an author visit from her, jump on it!!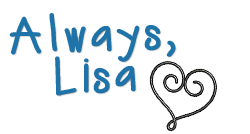 TPT ***Google Plus ***Facebook
Bloglovin ***Twitter ***Pinterest
YouTube Channel