YouTube!!!
One of the best sessions I attended at #CUE16
was
Youtube and you
by Chris Scott
@cscottsy

Here's what I learned!
Why use Youtube?
It's inspiring
It's immediate
You can show the world
We can differentiate
Demonstrate dangerous experiments
Get a bigger audience (Massive audience)
Experience history
We get to create, share and help others
360 degree video (get some VR viewer and here's some cool web sites)
SAMR
If haven't heard of it (Really??), it's a model of tech integration in schools. Don't use it at level 1- just viewing. You need to move into more complex ideas that are better for kids. SAMR-See that dotted line in the center? The goal is to use tech where you are above the line. Are you teaching above the line?

Ideas for staying above the line

Type in words from the standard e.g. "sensory experience" "Lewis and Clark" Create reenactments. Create reenactments with alternative endings

Math: Watch a video and think up some math questions. Try to solve.

Science: Pause a video to make a hypothesis

Art: Mario maker to create your own world


How might you use YouTube?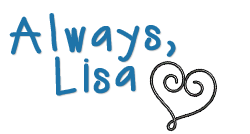 TPT ***Google Plus ***Facebook
Bloglovin ***Twitter ***Pinterest
YouTube Channel