Women's History Month
March is Women's history month. Here are some books you can read with your kids to celebrate this month.
These inventors run the gamut from young to old and have invented some of the most beloved things. Chocolate chip cookie anyone?
This book has some amazing women from Carol Burnett to Dolores Huerta. One page is art and the other is a one page informational article.
It's a must read. I hope to be a rad American woman too!
Some great women for kids to learn more about:
Sonia Soto-Mayor, Supreme Court Justice
Maya Lin, American designer and artist
Sojourner Truth, Preacher and Activist
Lucille Roybal-Allard, Politician
Elaine Chao, Secretary of Labor
Oprah Winfrey, Actress and Business woman
Rigoberta Menchu, Nobel Peace Prize
Did you notice they're all women of color?
Latinas, African-American and Asian women
have all made significant contributions to history!
My students will be researching these amazing women!!!

Keep reading!!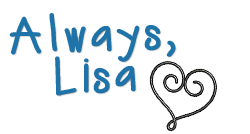 TPT ***Google Plus ***Facebook
Bloglovin ***Twitter ***Pinterest
YouTube Channel