Celebrate the 12 Days of Christmas
So here is a treat you can make with your kids. It's a beautiful pumpkin cheesecake trifle. We got the recipe from:
A co-worker had brought these to our Thanksgiving potluck and they were so pretty, I thought I'd make them with my kids.
First the ingredients:


FOR THE CRUST

• 20 Biscoff, Speculoos or gingersnap cookies, crushed into crumbs

• 3 tablespoons unsalted melted butter

FOR THE FILLING

• 1 (8 ounce) package softened cream cheese

• 1/2 cup powdered sugar

• 3/4 cup canned pumpkin puree

• 1 teaspoon pure vanilla extract

• 2 teaspoons pumpkin pie spice

• 1 (8 ounce) tub frozen whipped topping, thawed (Cool Whip)

FOR THE TOPPING

• whipped topping (Cool whip)

• cookie crumbs
Note: It calls for Biscoff cookies originally but we couldn't find them! So we used gingersnaps in the classroom. Later, I found Speculoos cookies at Trader Joe's. They would have been the best to use since the gingersnaps were hard to break up!
So I bought all the ingredients at the market. I wanted it to look nice so I got plastic shot glasses and silver spoons from the .99 cent store.
I made the pumpkin mousse in the morning and took it in a ziploc bag.
Pumpkin mousse portion: In a large bowl, using an electric mixer, beat the cream cheese and powdered sugar on medium-high speed until smooth and creamy. Add the pumpkin, vanilla, and pumpkin pie spice and mix until fully incorporated. Using a rubber spatula, fold in the whipped topping until well blended and no streaks remain. Gently, please.
I gathered the kids at the kidney table in small groups. We put the cookies and melted butter in a large ziploc bag and each banged at them a few times. Phew, they were hard to break up- use the Speculoos if you have a Trader Joe's nearby. They each got a teaspoon and pressed it into the bottom of their glasses. Each kids made two: one for them to munch on and one to give to someone they are thankful for.
Then we snipped a corner of the bag with the pumpkin mousse and piped it in the glasses. That was the easiest part! The kids topped it with a teaspoon of Cool Whip and crumbled some cookie on top.
Kids who were at their tables were working on cards to give with their trifles. The recipe was on one side and space for writing a heartfelt note was on the other. They folded it like a card and decorated the front.
I'm so sorry I didn't take pictures. I got so caught up with the kids I completely forgot! They came out really pretty and the kids were so excited to take them home. If you have any lactose intolerant kiddoes, make sure they do not eat the pumpkin mousse due to the cream cheese. It was a lot of fun and something the kids won't forget.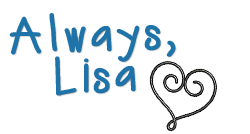 TPT ***Google Plus ***Facebook
Bloglovin ***Twitter ***Pinterest