You can find anything there! Close reading guides, classroom decor sets, digital citizenship pledges...if you need it, it's there!
I love it for classroom work and collaborating with other teachers. I can create small groups and differentiate work. Students can post writing and have others critique it. I can put links that will help them with their research. If you're a part of The Global Read Aloud, they have Edmodo groups to help you in the journey. It's amazing.
They call it artful storytelling. They curate all this fantastic art and students can use it to create stories. You have to see it to believe it.
You want your kids to read more non-fiction? Well, here it is. You can even adjust lexile levels if it's too hard. Same information just easier to read. Kids can take quizzes to check comprehension. I like the pro/con articles best. I use them for argumentation.
Those are my top sites. Best of all, they're free! Well, some of the stuff on TPT is free. Enjoy!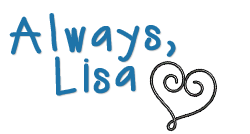 TPT
***
Google Plus
***
Facebook
Bloglovin
***
Twitter
***
Pinterest