So Cal Blog Hop
What do I like to do in the winter?
Disneyland is right around the corner! I like to bundle up at night and head on over. The Abuelita hot chocolate and churro are a perfect snack to munch on while I watch the parade!
Learning about kindness and friendship through complimenting each other.
After a class discussion about positive personality traits and expanded sentences, students write compliments about each other on kindness cards.
This activity helps students see the good in each other. It also serves as a reminder forevermore as to their own good traits. I know I did this in high school and I STILL have my card! And best of all...
it's free
.

Kindness cards are a perfect accompaniment while your'e reading Wonder by R.J. Palacio. This is a guide to a close reading of Wonder by RJ Palacio. It's a wonderful book chronicling Auggie's, a young boy born with a facial deformity, journey through school and the adjustments he, his family and his classmates have to make.
a Rafflecopter giveaway
Make sure to visit Kathie's blog for some great ideas and a freebie!!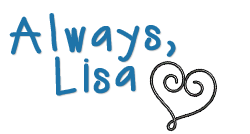 TPT ***Google Plus ***Facebook
Bloglovin ***Twitter ***Pinterest
YouTube Channel