Best tips to help those struggling readers
When I have at-risk conferences, I don't like to talk about deficits. I prefer to talk about ways to work with your kids. Here's what I discuss with my parents.
First and foremost, read every day. There is no substitute for spending quality time with the adults you love. Besides that, talk about the reading. The common core has shifted from basic who, what, when, where questions to how and why questions. When discussing the text with your child, make sure to ask questions like "Why do you think the character did that?" and "How do you know...?" Beyond that, ask for text evidence. When they answer a question, ask them to point out evidence in the text that proves their point.
Secondly, make sure there are a lot of materials they can read around the house. It should be a combination of stories and nonfiction texts. Magazines and newspapers qualify. Kids love nonfiction about animals. Amazon is quick and easy and of course, the library is free!
Luckily, nowadays, we have a plethora of web sites and apps that can also help. Here are some I recommend:
I hope you find these apps useful for new readers or struggling readers.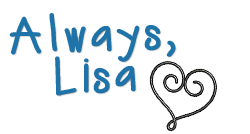 TPT ***Google Plus ***Facebook
Bloglovin ***Twitter ***Pinterest