Dragons Love Tacos by Adam Rubin
Cute book I found. The author starts with discussing how much dragons LOVE tacos. Any kind of taco EXCEPT salsa. They do not like hot salsa. Stay away from any hot salsa and you'll be ok.
Dragons also LOVE parties!
So of course it makes sense to have a taco party!!
Yippee! They love your party!
Uh oh. Did you leave salsa on the table?
Oh no!! Now we know why they can't have salsa. They have destroyed your house!!
But guess what? They have kind hearts and they help you rebuild your house. No more salsa, please!
Cute picture book. Fun read.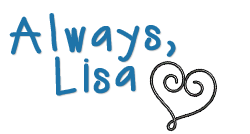 TPT: http://www.teacherspayteachers.com/Store/Lisateachr
Google Plus: https://plus.google.com/+LisaRoblesLisaTeachR/posts
Facebook: https://www.facebook.com/LisaTeachR
Bloglovin: http://www.bloglovin.com/blog/12597175
Twitter: @Lisa_teacher
Pinterest: www.pinterest.com/lisarteacher