Cesar Chavez Day
Happy Cesar Chavez day! If you're looking for a book to read to your students, I love Harvesting Hope. I would say its best for 3-5 grades.
Illustrations by Yuyi Morales. Woot, woot!
The book gives some background on his history. They had a beautiful Adobe home in Arizona, which they lost. That's when they had to move to California to find work.
Cesar had a hard time in school. He dropped out in eighth grade to work full time to help the family.
When he grew older and saw the injustices, he decided to try to inform the people and get them to work together. He would travel all over trying to convince people to band together and protest non-violently.
During a grape boycott, he and others marched 75 miles from Delano, CA to the capital of Sacramento to protest the working conditions.
My only dispute with the book is that there is no mention of Dolores Huerta. She worked closely with Cesar Chavez and was an important part of this movement, too.
Today, Cesar Chavez day is a state holiday in California, Colorado and Texas. President Obama did proclaim March 31 as Cesar Chavez day, though it is not a Federal holiday.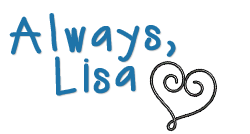 TPT: http://www.teacherspayteachers.com/Store/Lisateachr
Google Plus: https://plus.google.com/+LisaRoblesLisaTeachR/posts
Facebook: https://www.facebook.com/LisaTeachR
Bloglovin: http://www.bloglovin.com/blog/12597175
Twitter: @Lisa_teacher
Pinterest: www.pinterest.com/lisarteacher