Celebrating with a Spring in our Step Linky!
Gosh, have I been on TPT for two years bow? Wow, time flies. I had such a great time last year at the TPT conference. I can't wait to go again!!
So happy for Spring Break! Ours just began and it came at just the right time. Spending a lot of time at Disneyland and with friends. Also taking a short trip to Seattle with my mom to visit my niece. It'll be fun!
Since I was thinking about the conference, here are my notes on the TPT Seller's Conference. I learned a lot and created a powerpoint to share my new learning!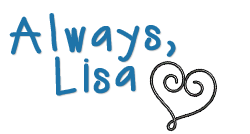 TPT: http://www.teacherspayteachers.com/Store/Lisateachr
Google Plus: https://plus.google.com/+LisaRoblesLisaTeachR/posts
Facebook: https://www.facebook.com/LisaTeachR
Bloglovin: http://www.bloglovin.com/blog/12597175
Twitter: @Lisa_teacher
Pinterest: www.pinterest.com/lisarteacher