Have you used Subtext? I love this app!
First of all, it's free. Which I love! It's a collaborative iPad app for reading and thinking about text. You can share texts very easily with it. It allows students to work collaboratively around text. Great for close reading and sharing texts. Kids can highlight and tag their notes. They can keep that private or share with others.
In discussions, you get four options:
comment, multiple choice, true/false, or polls. Ms. Tripsa has a cool blog post with pictures to help you out.
I love that it is embedded in Edmodo, too. That helps those classrooms that don't have access to iPads.
Check out this cool tool. You won't look back!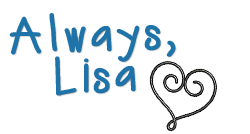 TPT: http://www.teacherspayteachers.com/Store/Lisateachr
Google Plus: https://plus.google.com/+LisaRoblesLisaTeachR/posts
Facebook: https://www.facebook.com/LisaTeachR
Bloglovin: http://www.bloglovin.com/blog/12597175
Twitter: @Lisa_teacher
Pinterest: www.pinterest.com/lisarteacher