Mad Tea Party Mother's Day Tea
I was wondering what do do for my moms to thank them for all the help the've given throughout the year. I just wasn't up to organizing a school-wide event. So I came up with a Mad Tea Party!
The kids sent the invitations a week and a half before the event to give people time to get the time off.
We prepared the gifts together. I bought flowers from the Dollar Tree and saved jelly jars to create centerpieces. The kids had created self portraits with the art teacher so I had them bring in frames and we framed them for the parents. Kids who didn't have a frame for it, rolled it up and it was pretty with a ribbon.
Then we did a STEM activity and made hats for the tea for their moms. We used sentence strips and cardboard for the base. The we decorated them with Alice clip art, feather, beads, butterflies, and anything I could get my hands on at the Dollar Tree.
Finally it came time for the tea. We invited the moms to come at the end of the day. I put up bunting to welcome them. They were invited to have iced tea and cookies. They found their child's seat with the name tents to enjoy their treats and peruse the gifts.
I also took their pictures in front of the green screen. Then I could put them in front of a beautiful background and send them home a week later!
If you would like the planning kit to do this easily, here is the link to my Mad Tea Party Planning Kit. Otherwise you have my ideas here and I hope you have a great tea for your mother's too!! I know your moms will be soooo happy to be acknowledged.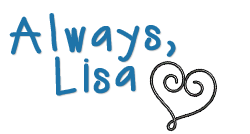 Check out these blog posts and get some more great ideas!