Paper art for Mother's Day!
What was your Mother's Day project?
In our class, we were using paper art as our inspiration. I had the chance to meet Britni Brault at Disney California Adventure. Check out her website...her work is amazing!! I asked her for tips on creating something with my students and she suggested working from inspiration.
So I decided Mother's day would be a great inspiration. The kids and I discussed their moms' favorite things. Some kids said coffee, flowers, rings, even Winnie the Pooh! The kids traced the image in small, medium and large sizes onto tag paper. Then they chose three colors of construction paper and traced and cut them out.
They used their cut outs to create art on the front of their cards. Then they wrote a letter to their mother on the inside.
Happy Mother's Day to you too!!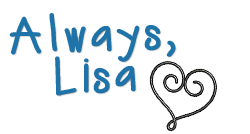 TPT ***Google Plus ***Facebook
Bloglovin ***Twitter ***Pinterest
YouTube Channel