My Favorite Spring Picture Books
Miss Rumphius
by Barbara Cooney
The art is beautiful and the story is even more so. It's about Alice Rumphius who travelled the world. She wanted to make to world more beautiful and did so by spreading lupine seeds. What a beautiful way to make the world better!
When Spring Comes
by Kevin Henkes
I love me some Kevin Henkes! This is such a pretty picture book illustrated by his wife, Laura Dronzek. It's about how the world changes from Winter to Spring. Fantastic imagery.
The Tiny Seed
by Eric Carle
This is a classic for a reason. Read about the life cycle of a flower. If you buy the mini book, it even comes with a flower paper you can plant!


Flower Garden
by Eve Bunting
A child who lives in the city is excited to be planting a garden. Realistic pictures and moving story. Text is rhyming too!
I hope you enjoy my suggestions for great Spring reads!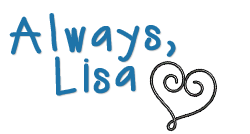 TPT ***Google Plus ***Facebook
Bloglovin ***Twitter ***Pinterest
YouTube Channel