WW with Oh My Heartsie Girl
One of my favorite desserts are Lemon Bars. I love everything lemon! I was a happy camper when I made my first batch of two ingredient Angel Lemon Bars! They full flavor of lemon in a fat-free dessert!
If you like Pasta, Avocado and Garlic, this is the dish for you! Served as a warm main dish or a cold pasta salad, this Pasta is perfect for everyone! And as a bonus, it's healthy!
The Fourteenth Goldfish was first published in 2014 and immediately made it onto blogs and even the Global Read Aloud. It's about Ellie. Her parents are divorced but cordial and her biggest concern is starting middle school. Then one day, her mother brings home a boy. He's a moody teenager...but something about him is very familiar to Ellie. He's a lot like her crazy grandpa/scientist. Could it be? Some themes to consider while reading this book: science ethics, science, divorce, friendship, aging, family, intergenerational relationships, growth mindset, and stereotypes. Enjoy!!
Four weeks down, two weeks to go to transform one room. This week, I am sharing my hand painted French end table, and gallery wall ideas, as well as a fun visit with the Property Brothers at the Maricopa Home and Garden show this past Saturday! There's still a lot to do to finish getting this room together, but I can see it coming together beautifully!
My kitchen reveal accomplished under $1000..
This is a super easy salad, no dressing needed, just a squeeze of fresh lemon juice, add in some fresh mint and it's ready.
This is my story, similar to many others, about the transition from being just another stay at home mom, to being just another mom with a blog, and my current journey to monetize and create an income while balancing life.
Week 4 - Optimism // One of my weekly features is #ThoughtfulThursday where I try to post on a different topic each week. The post consists mainly of inspirational quotes that I like and my interpretation of the quotes. Last week's topic was optimism. Come back this Thursday for a special Mother's Day inspired #ThoughtfulThursday!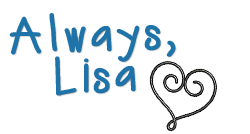 TPT: http://www.teacherspayteachers.com/Store/Lisateachr
Google Plus: https://plus.google.com/+LisaRoblesLisaTeachR/posts
Facebook: https://www.facebook.com/LisaTeachR
Bloglovin: http://www.bloglovin.com/blog/12597175
Twitter: @Lisa_teacher
Pinterest: www.pinterest.com/lisarteacher