Narrative Poetry
I love reading my students narrative poetry. Some examples would be Brown Girl Dreaming, Inside Out and Back Again, A Diamond in the Desert, The Crossover, Out of the Dust, Locomotion, October Morning, and Love that Dog.
Narrative prose tells a story. It is written in free verse. Reading in narrative prose forces children to think deeper (accessing higher levels of Webb's Depth of Knowledge) since the language is so sparse. Narrative poetry is especially accessible because it is written in verse with no strictures (number of syllables, rhyming, etc.).
Kids love them because of the short format. They are also especially powerful. Read this from The Crossover by Kwame Alexander:
Basketball Rule #1
Alexander, Kwame (2014-03-18). The Crossover (p. 22). Houghton Mifflin Harcourt. Kindle Edition.
I mean, how powerful is that?
Are you learning some history? Try A Diamond in the Desert by Kathryn Fitzmaurice, which is about the Japanese-American internment during WW2.
Gila River was where
I would turn thirteen,
and live with my mama
and my sister, while
waiting for my papa to be
brought back from Fort
Lincoln, North Dakota,
where the FBI had sent
him so they could find
out more about him after
Pearl Harbor was
bombed.
Fitzmaurice, Kathryn (2012-02-16). A Diamond in the Desert (p. 9). Penguin Group US. Kindle Edition.
Besides, Kathryn Fitmaurice is super sweet.
Learning about civil rights? Then you need to read Brown Girl Dreaming by Jacqueline Woodsen. It just won the John Newbery Medal and the NAACP Image Award for Outstanding Literary Work. Read this:
Because we have a right,
my grandfather tells
us—
we are sitting at his feet
and the story tonight
is
why people are marching
all over the South—
to walk and sit
and dream wherever we
want.
First, they brought us
here.
Then we worked for free.
Then it was 1863,
and we were supposed
to be free but we
weren't.
And that's why people
are so mad.
Woodson, Jacqueline (2014-08-28). Brown Girl Dreaming (Newbery Honor Book) (p. 72). Penguin Young Readers Group. Kindle Edition.
Ms. Woodsen works closely with #TCRWP so you know she's good!
I love these books for teaching another form of poetry, for applying the comprehension strategies of visualization, inferring and synthesis. I find them an especially easy way for kids to access history.
Give these amazing books a try. They will reach your heart.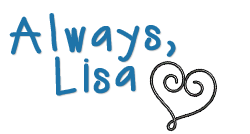 TPT: http://www.teacherspayteachers.com/Store/Lisateachr
Google Plus: https://plus.google.com/+LisaRoblesLisaTeachR/posts
Facebook: https://www.facebook.com/LisaTeachR
Bloglovin: http://www.bloglovin.com/blog/12597175
Twitter: @Lisa_teacher
Pinterest: www.pinterest.com/lisarteacher