Inside Out and Back Again

by Thannha Lai
Watch this video to meet Ha and her family.


I created a close reading guide for Inside Out and Back Again by Thanhha Lai. It's a wonderful book written in free verse chronicling Ha's, a ten year old girl, journey from war-torn Vietnam to Alabama and her problems as a second language learner and with bullying.

Close reading will be an integral part of teaching with the Common Core. Students need to know how to be analytic when reading texts and poems. I have outlined the components of authentic literacy and what it looks like in the classroom. I formatted the guide as follows. It begins with an explanation of close reading and how to format a lesson. Then, there is a story summary, themes listed and character descriptions. I created focus questions for each and every chapter. There are explicit gradual release formatted lessons throughout. I included a close reading sheet for each of the explicit lessons. You could use the focus questions to create more close reading lessons using the blank templates or for class discussions. At the end, there is a blank sheet for planning and to use with close reading of different chapters. I hope your students enjoy it as much as my students did.

Awards for Inside Out and Back Again:
2012 Newbery Honor Book, 2011 National Book Award for Young People's Literature, New York Times Best Seller
Some comments my close reading guide has received:
"This was my first year using this book and your resources helped me out greatly! Thank you!"
"Love this! My ESL students are struggling with the novel and this will help."
"Thank you for this wonderful product! Walking through a close read with my students, helped them understand the process. It was fantastic being able to reproduce the novel in a close reading graphic organizer. This product saved me a lot of time!"
"Awesome resource! I can't wait to use it. I can see that it will be useful with SEVERAL different grades. Thank you!"
Thanks for taking a look at my
close reading guide
on
TPT
!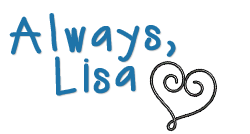 TPT:
http://www.teacherspayteachers.com/Store/Lisateachr
Facebook:
https://www.facebook.com/LisaTeachR
Bloglovin:
http://www.bloglovin.com/blog/12597175
Twitter:
@Lisa_teacher