Connecting Literature with our Latino Learners
I am a Latina and grew up in East Los Angeles, which is a predominantly Latino community. Growing up, all I saw was Latinos around me and yet all I saw in literature were people of other races and cultures.
As a teacher in a Latino community, I am acutely aware of this and want to be sure to provide my students with mirrors of themselves in literature. Here is a list of books I've read to my kids.
Primary grades:
Abuela by Arthur Doros
Too Many Tamales by Gary Soto
Niño Wrestles the World by Yuyi Morales
Viva Frida by Yuyi Morales
Dia de Los Muertos by Roseanne Greenfield Thong
De Colores and Other Latin American Folksongs for Children (Anthology) by Jose-Luis Orozco and Elisa Kleven
Family Pictures by Carmen Lomas Garza

Upper Elementary:
Separate Is Never Equal: Sylvia Mendez and Her Family's Fight for Desegregation by Duncan Tonatiuh
Harvesting Hope: The Story of Cesar Chavez by Kathleen Krull and Yuyi Morales
Portraits of Hispanic American Heroes by Raul Colon
The Tequila Worm by Viola Canales
Esperanza Rising by Pam Muñoz Ryan
The Dreamer by Pam Muñoz Ryan
Becoming Naomi Leon by Pam Muñoz Ryan
Magic Moments by Olga Loya
Yaqui Delgado wants to kick your a** by Meg Medina
Baseball in April and Other Stories by Gary Soto
Middle and High School:
Return to Sender by Julia Alvarez
Bless Me, Ultima by Rudolfo Anaya
The House on Mango Street by Sandra Cisneros
Living Up the Street by Gary Soto
Drown by Junot Diaz
I haven't read them the high school ones - I teach fourth grade- but I remember them from high school. My first exposure to any Latino author was at Garfield HS in an elective class on Latino Literature. So sad that at that time, it was not part of the regular English curriculum. I hope that has changed.
I hope this list is just a starting point for you to begin reading great Latino literature to your students. Another good place to start is the Pura Belpre awards web site. There is so much more out there!!!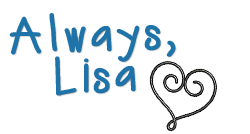 TPT
***
Google Plus
***
Facebook
Bloglovin
***
Twitter
***
Pinterest