Monday Linky from Teach Mentor Texts and Unleashing Readers!
Rain, Reign by Ann M.Martin
Have you read Rain, Reign by Ann Martin? I knew of Ann Martin from all her baby-sitter club books but I just love this book. It's told from the point of view of Rose. She is obsessed with rules, homonyms and prime numbers. You see, Rose has autism. She lives with her father who has his own demons to deal with. Rose loves and depends on her uncle and her dog, Rain.
Rose has to deal with many challenges: a distant father, a missing mother and a school that tries to help her but may not always understand what she's feeling or going through.
One day, Hurricane Susan hits their town and everything changes. Rose is an amazing character. You will fall in love with her. Here is the link to the Macmillan Children's Publishing Group. Fast read and insightful.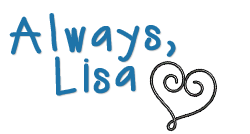 Google Plus:
https://plus.google.com/+LisaRoblesLisaTeachR/posts
TPT:
http://www.teacherspayteachers.com/Store/Lisateachr
Facebook:
https://www.facebook.com/LisaTeachR
Bloglovin:
http://www.bloglovin.com/blog/12597175
Twitter:
@Lisa_teacher